creating the most effective strategic-communications solutions for Thai and international clients.
From humble beginnings 15 years ago, MT Multimedia Group has grown to become a leading communications consultancy and media-services provider in Thailand today.
Our Services
With MT Multimedia's expertise and insights and a full suite of tools and services.
on the SET, blue-chip peoperty developers launching Real Estate Investment Trusts (REITs), private companies and public entities launching Infrastructure Funds (IFs) to reach out to their target audiences.
Learn More
We contribute to the success of a broad range of corporate clients :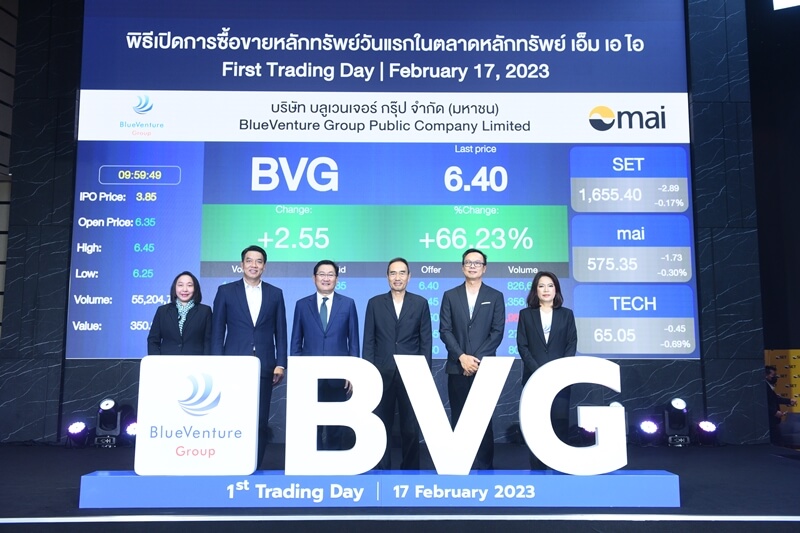 February 17, 2023
MT Multimedia ขอแสดงความยินดีกับ บริษัท บลูเวนเจอร์ กรุ๊ป จำกัด (มหาชน) หรือ BVG ในโอกาสการเข้าซื้อขายหลักทรัพย์ใน ตลาดหลักทรัพย์ เอ็ม เอ ไอ
Learn more
January 19, 2023
MT Multimedia ขอแสดงความยินดีกับ บริษัท เอส.เอ.เอฟ. สเปเชียล สตีล จำกัด (มหาชน) หรือ SAF ในโอกาสการเข้าซื้อขายหลักทรัพย์ใน ตลาดหลักทรัพย์ เอ็ม เอ ไอ
Learn more
December 22, 2022
MT Multimedia ขอแสดงความยินดีกับ บมจ. โมชิ โมชิ รีเทล คอร์ปอเรชั่น หรือ MOSHI ในโอกาสการเข้าซื้อขายหลักทรัพย์วันแรกในตลาดหลักทรัพย์แห่งประเทศไทย
Learn more